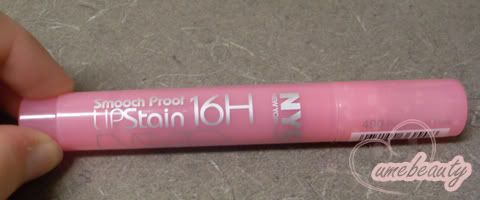 I have this in Persistent Pink
And off we go~~
$5 at drugstores that sell NYC - I bought mine at Rite Aid.
What it is
From New York Color's Website:
"NYC New York Color Smooch Proof 16HR Lip Stain stays put, providing a sheer to intense flush of color that sticks around longer than most guys in the City. This is no on-again, off-again relationship. Color stays faithful for up to 16 hours. Looking for happily ever after for a very happy price? Let your lips do the charming!"
They have 10 shades.
I found out about these from
Musings of a Muse
and found them as I was perusing through the Atlantis mission reports...er, Cosmetics section of Rite Aid. (I had to... :3)
I wanted to give it a try after I had used (and promptly swapped) one of the Maybelline Color Sensational Lip Stains.
What kind of applicator?
These have a tapered felt tip. It's very easy to apply.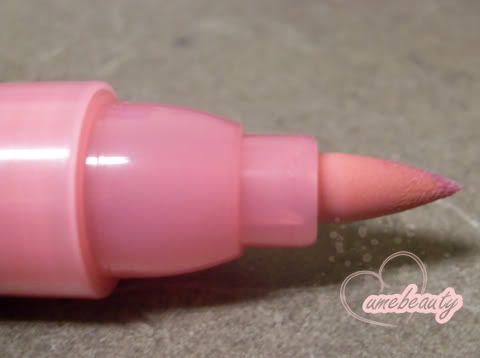 What I really love about this stain is that the pigment doesn't gather on the drier areas of my lips. I've only used 2 or 3 stains before, and they both made those areas darker than the rest of my lips.
Color
Persistent Pink is a light pink, only a bit lighter than my natural lip color. The color can be built up to a deeper medium pink.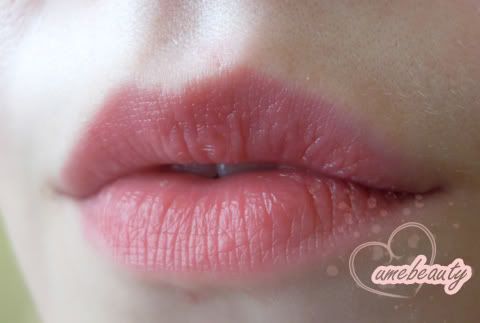 This stain has a strange scent that is somehow familiar to me, but I can't seem to figure out what it is.
Time test (without eating)
Lasted from 5:44 pm to about 9 pm. I still had a little bit around the edges of my lips. A decent amount of time for the price. I expected it to fade after a short time, but it didn't.
I'm quite happy with this.