You can buy this from
skin79northamerica.com
,
sasa.com
,
amazon.com
, and
ebay.com
.
A while ago I saw Toxid-Lotus's
post
about choosing a BB Cream and I decided to give one a try.
I bought the Dream Girls BB Cream because it's formulated for oily/combination and sensitive skin, and like all good BB Creams, has SPF. (SPF 30 to be precise)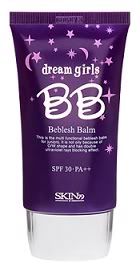 "FRESH BB CREAM WITH TROUBLE CALMING EFFECTS. Protects skin from the sun while excellent blemish care and sebum control properties prevent trouble and shine to maintain clean and fresh skin."
"This is the multi functional BB Cream for juniors (Special designed for junior age 17~22) It is not oily and you can feel refreshed after use. It includes porosity powder which is good at sebum absorption. Controls sebum properly as well as keeping the skin matte for a long time.
Contains papaya extract which keeps sensitive skin soft and clean by smoothing skin roughness and old keratin gently. Provides sun protection by intercepting ultraviolet rays A & B at the same time so it is an essential cosmetic for young adults."
This BB Cream is definitely aimed towards younger skin and/or skin that doesn't need much concealing or coverage. While it only has light coverage, it really seems to give my skin a more radiant and glowing look. It does cover the redness in my face quite nicely.
You do have to work quickly with the product because it oxidizes very quickly. It's not so much a problem on the face, but you can see it on the swatch.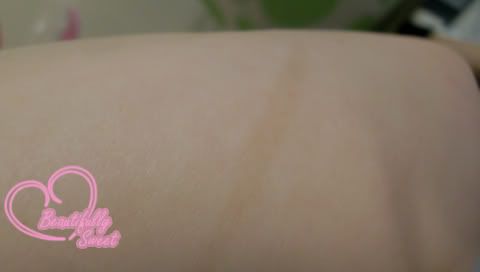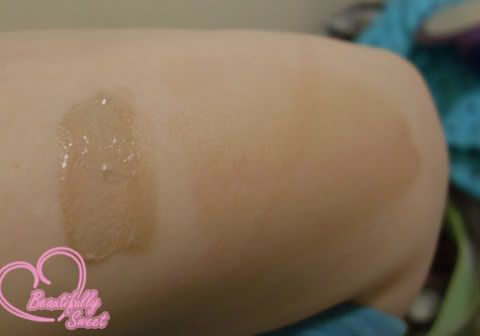 Pros
Suitable for lighter skin tones - the product itself has a darker color to it, but blends into the skin nicely
Evens out skin tone, helps with redness
SPF 30
Light coverage
Doesn't feel heavy
Makes my skin feel very soft
Cons
Transfers
Can settle into undereyes, other fine lines
Has a dewy finish, which may not be what those with oily skin are looking for
Controls oil decently, but not for a long time (about 4 hours for me)
No color options
Overall 7/10