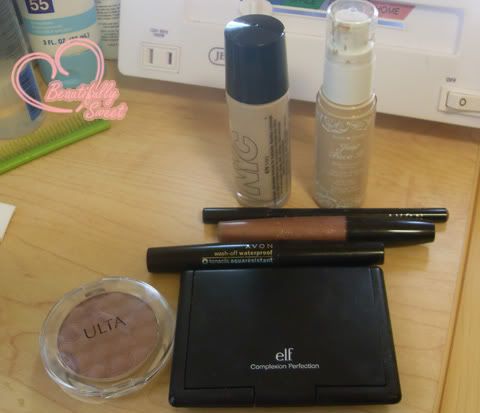 A little late, considering it's Thursday already. But whatever.
Using a bunch of Avon this week to work on using it up. I love most of the Avon products I've tried, but unfortunately they've recently gone back to testing on animals again. No bueno, I wont be buying from them anymore. :(
Avon Glazewear Sparkle Mocha Latte
Avon Ultra Luxury Lip Liner Natural
Avon Wash Off Waterproof Mascara - actually a good mascara!
Hard Candy Just Face It Foundation
NYC SmoothSkin Foundation (to mix w/ HC)
ELF Complexion Perfection (now called Tone Correcting Powder)
Ulta Blush Adore