aka the things that broke my buying ban haha
But like I said, it was a pretty good deal. Ulta had an offer that if you buy $17.50 of their brand cosmetics, then you get a makeup set for free. I got the Pretty in Pink set
and off we go~~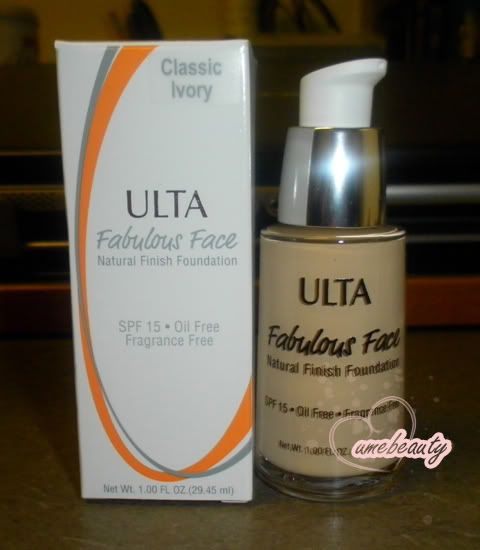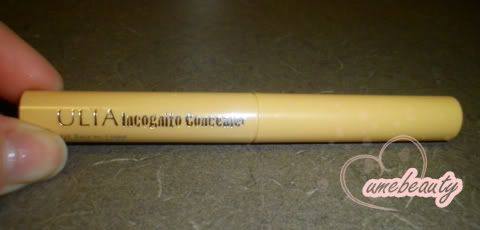 The foundation was $12.50, I just put a review up of that
The concealer was $7.00
And here's the set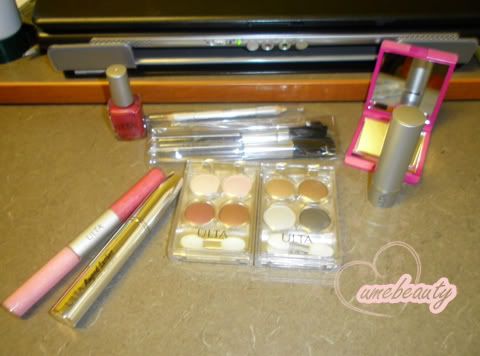 It's a 15 piece set
Here's what it has.
Mini Brush Set
Eye/lip liner in Rose and Halo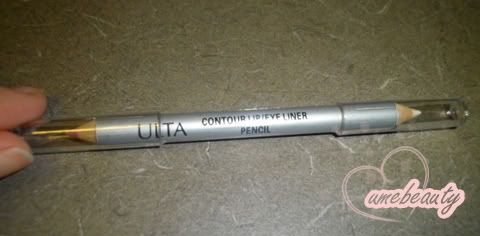 Eyeliner in Chocolate and Black

Amped Lashes Mascara (full size!)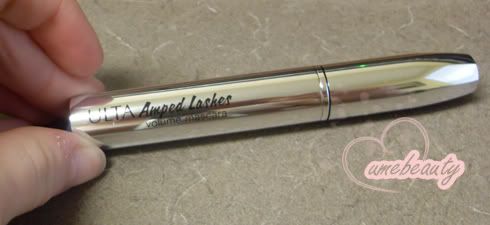 2 quads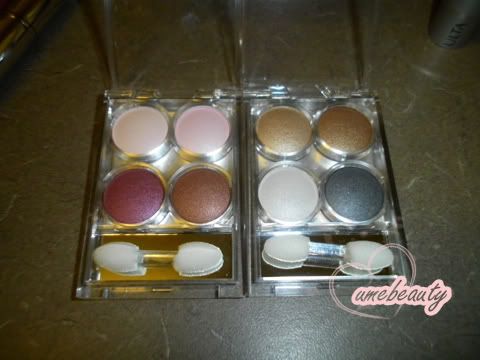 The pink quads colors are
Pearl Pink
Flirty Mystical
The brown quad colors are
Truffle Trendsetter
Platinum Granite
Sheer lipstick in Sheer Rose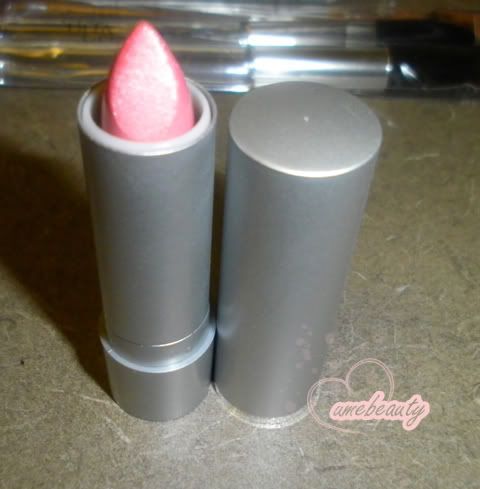 Double ended lipgloss in Charmed and Cosmo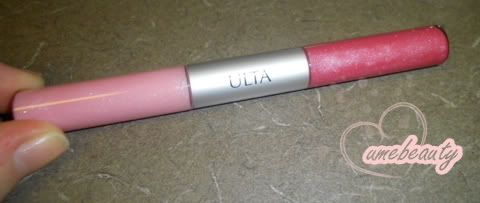 Blush in Adore (blurry pic, but I wanted to post the true color)
It also came with a mini nail polish in Pink Leather and a small mirror compact.
and finally, everything came in this cute little bag