Got this a while back at CVS when they had their big 50-75% off sale. I got this for around $2 I believe.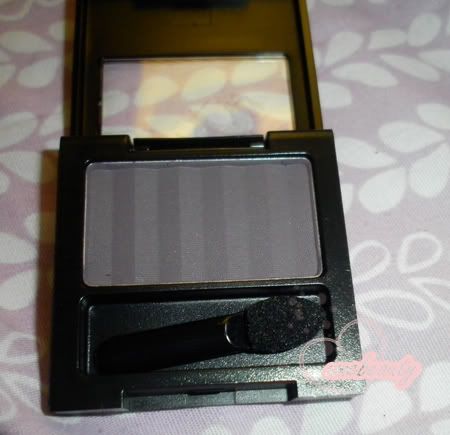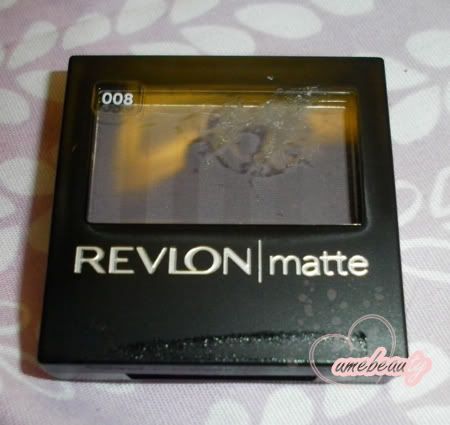 The sticker was right over top the little window of course...
and off we go~~
This product isn't hugely pigmented.
Aubergine is a dark and smoky gray-purple color. This is something that would look nice on the upper and lower lash lines and/or outer corners, but this kind of color can give the "black eye" effect, so I stick to those 2 placements and that's it.
This swatch is 2 coats patted on, and 2 coats swiped on.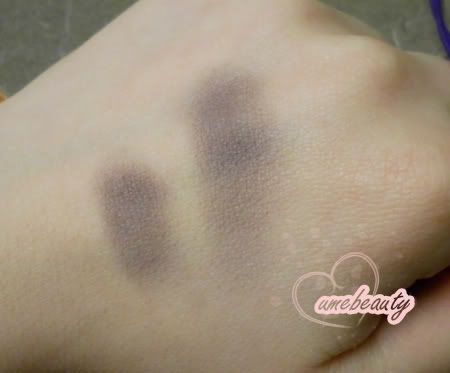 Overall it's an ok eyeshadow, but I'm definitely glad I got it discounted.