$1 each at
eyeslipsface.com
I got this as a box set at Target for $5.
I'm not 100% sure of the colors. The box had no names on it, but here's what I can tell -
Blossom, Flirt, center two I have no clue, and Vixen (back to front)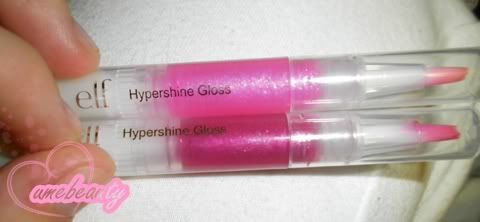 These are the two colors I don't know the name of. They are quite glittery
The glosses are not extremely pigmented, but for $1 they're nice.
They are not sticky and the glittery ones do not feel gritty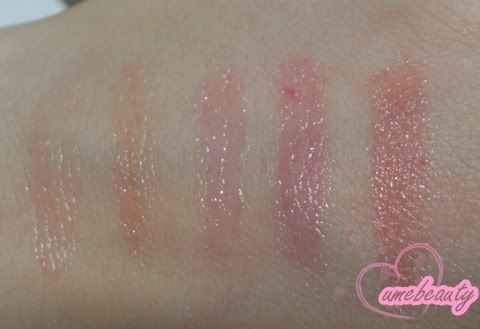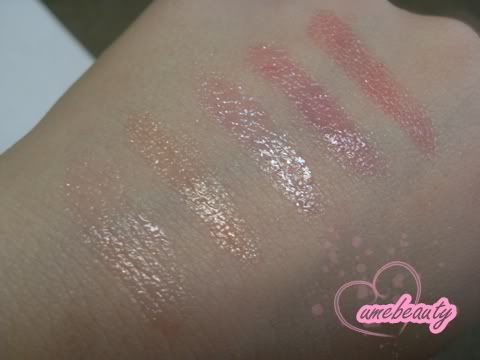 Vixen