Bought from
5 Below
for $5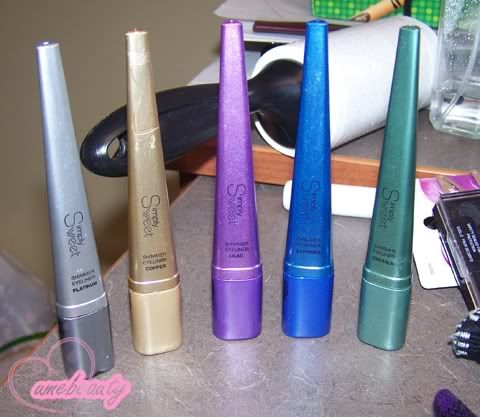 The package says 'shimmer' eyeliner, but they are more metallic than shimmery.
Not all of the eyeliners are true to color. Copper is more of a light gold color, and Emerald is not quite dark enough to be truly emerald color in my opinion.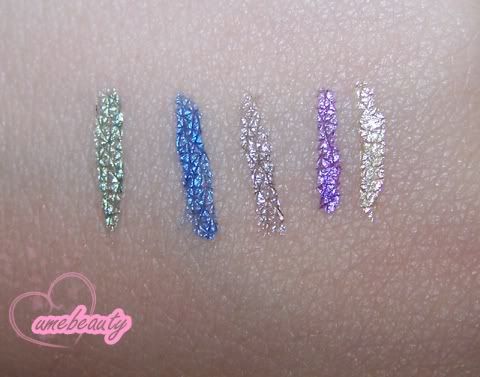 Emerald, Sapphire, Silver, Lilac, and Copper
Although they are cheap-o eyeliners they are actually quite pigmented.