Bought from
Avon.com
for $8.99.
You can find some good deals every once in a while...I got this and the
SuperMagnify Mascara
both for $8.99 total.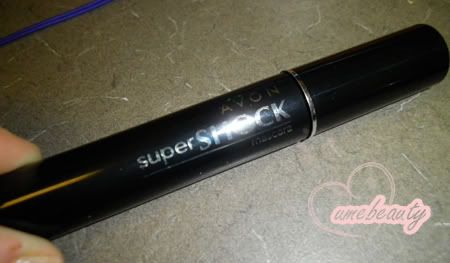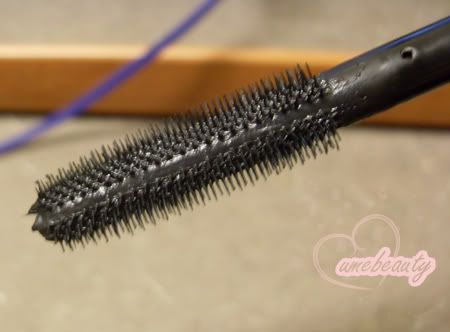 "Get yourself some extreme volume! Thickening base coat and volumizing mascara in one. Up to 12X more volume."
This is my second favorite mascara. I got my first tube for Christmas and kept using only this mascara for over a year. I almost have no complaints about it.
SuperShock has spiky rubber bristles, which for me usually helps a lot more than traditional fiber brushes for volume. The brush is slightly tapered at the end. Unfortunately the bristles at the end tend to get clogged up with mascara.
There's only one other complaint I have. After a while this mascara wasn't working as well as it usually did. I found out that there was so much mascara gunked up on the brush that I actually had to wash the brush. It has deep channels between the rows of bristles that just collects mascara. So be aware.
This mascara gives me such great volume and a decent amount of length. I can't really complain about the lengthening properties because it isn't a lengthening mascara.
*A trick I found to build even more volume is to roll the mascara wand through your lashes instead of just sweeping it on.
Pros
Lots of volume
Awesome brush (for the most part)
Decent Length
Doesn't flake or smudge throughout the day
Plays well with other mascara
Cons
Brush can get gunked up with mascara
Overall 9/10