And off we go~~
Full size $6 at Walmart and
Walmart.com
Hardcandy.com
(products only, no online store)
I first got this in the mini size (isn't it precious!?) from Walmart.com as free sample for buying 2 L'Oreal 360 face wash. I had no clue that Hard Candy even existed at that point.
I have naturally full lips, so I am not usually attracted to any lip products with "plumping/volumizing" as adjectives. But, I ended up buying the full size just for curiosity's sake.
Girl Next Door is a light pink gloss with fine, predominately gold glitter. I also see some green, purple and blue in there. It's not extremely pigmented on my lips, but does give a bit of color.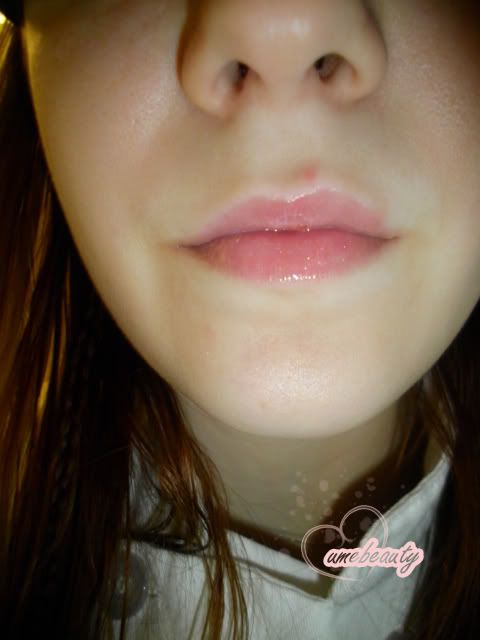 It does have a nice tingle to it. It feels rather nice, and doesn't sting. It's also not sticky.
I don't see any sort of difference in my lips.
I am always drawn to the Hard Candy products' attractive packaging. I know it sounds kinda silly, but most people don't want to buy a product (regardless of quality) in an unattractive case.
So Hard Candy knows how to sell. And another example of this --
Look at the picture at the top of this page, doesn't it look like a lot of product?
Now, take a look at this.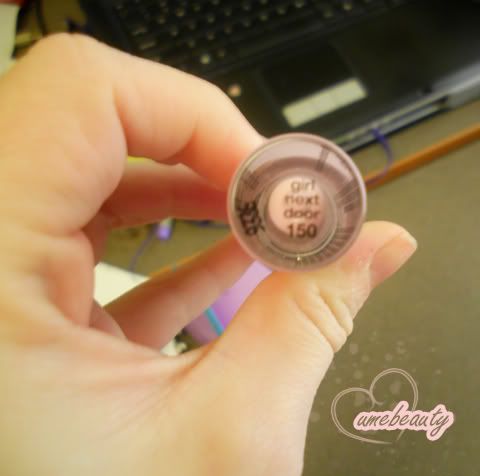 Tricky, tricky...
Most of the packaging is the plastic, with a little bit of product in the center. .10 oz to be exact.
I have to admit, this is very clever. But not clever enough to be worth $6.
That being said...I probably would not buy this again. It's nothing extremely special to me in the first place, although it is a nice gloss.
But overall, it's an ok product.