$5 at
eyeslipsface.com
and at some Target stores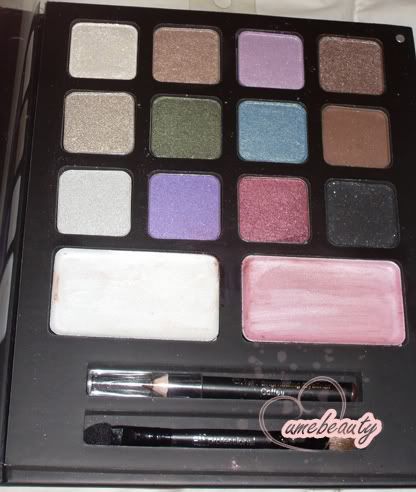 "Want impressive eyes? Expressive eyes? Then you need the newest edition of our Essential Eye Makeup Kit. This popular, high-quality and affordable Eye Makeup Set allows you to achieve everyday professional results while creating the look that best reflects your personal style."
The beauty encyclopedias contain 12 eyeshadows, 2 cream shadows, 1 eyeliner, and 1 eyeshadow brush.
E.L.F sells 3 "beauty encyclopedias" and 3 "beautybooks" that contain eyeshadows. The only difference between the two is that the beautybooks don't contain cream shadows.
E.L.F also sells beauty encyclopedias for face and lips.
It seems now that E.L.F only has the Beauty Books, and also no longer has the face and lip editions.
All of the beauty encyclopedias and books come with an application guide on the inside cover, which I think is really neat
But anyways, onto the swatches
Although this is the "sparkle" edition, these shadows range from metallic with a little bit of sparkle to full on discoball glitter. (the white is very very sparkly)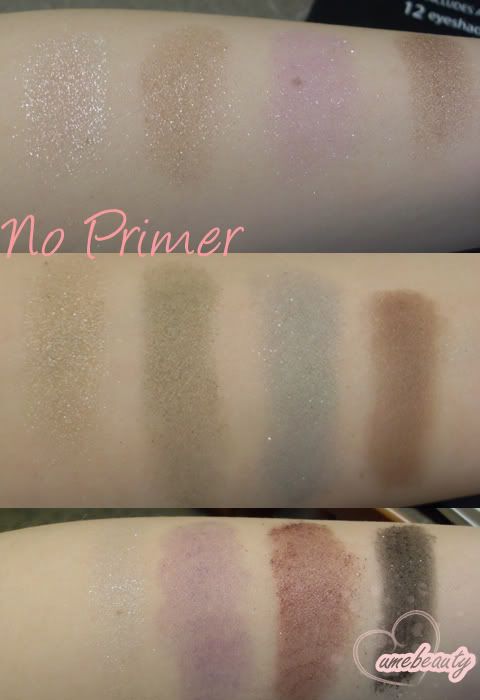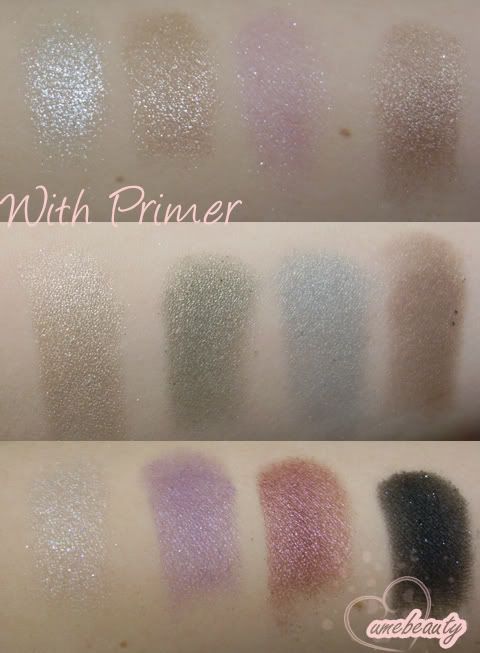 A note - like many other E.L.F shadows, a lot of these shadows are very soft. Beware of fallout! Also when I received this in the mail, the red color had broken at one of the edges and was everywhere. It was a fairly easy cleanup though, but it still chips away.
Many of these shadows are quite pigmented on their own, the browns and green especially. They show up wonderfully with some primer. The pink is the only color that lacks in pigmentation both with and without primer.
They all blend well, sometimes too well so you have to be careful.
I really love the first and last colors of the last row. They have gorgeous green and blue-violet shimmer in them. The purple is also one of my favorites.
Pros
Great pigmentation on most of the shadows
Apply evenly
Palette is very portable, about the size of a dvd case
Cons
Shadows are very soft so fallout is an issue, also if you drop this..it could be all over
Pink shadow lacks pigmentation :(
Cream shadows aren't really that great, even as bases


Overall
9/10